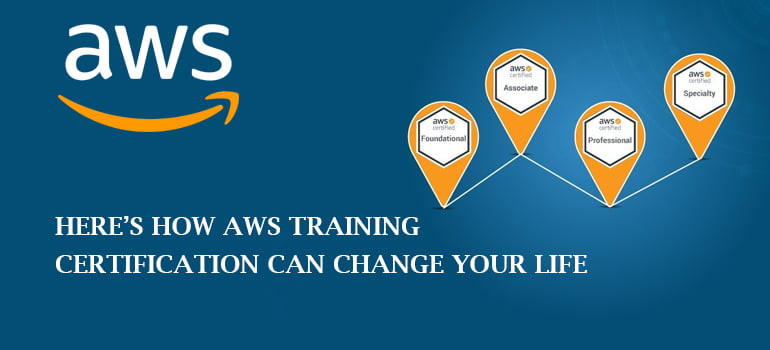 22 March 2021
In the era of information technology, Cloud Computing is one of the most trending topics. Both small and large enterprises are shifting their applications to the cloud platform. Therefore, the demand for IT professionals with the required certifications is also increasing. Here, enrolling in the AWS Certification training courses in Ahmedabad can help. The AWS Security Training Ahmedabad can provide you with the essential skills and knowledge and help you secure better career opportunities. Here are some of the best reasons how getting certified can be life-changing for you.
Every individual wants to create a powerful resume that will convince employers. If you want to get a competitive advantage and make a strong impression on the employers, completing the AWS Security training course Ahmedabad can help. Including the certification will not only add value to your resume but also showcases that you are an ideal candidate for cloud computing jobs.
In the highly competitive era of today, everyone wants to secure a high-paying job. If you are looking for a high-paying job in the IT world, getting the AWS Security Certification Ahmedabad can be beneficial. It will make you eligible for the job positions such as AWS Certified Developer, AWS Certified Solutions Architect, and much more.
If you are already an IT professional, the AWS Security Certification course in Ahmedabad can help you contribute more significantly to your job role. Earning the certification will enhance your job effectiveness in a number of ways. It will increase your quality of work, ensure the faster performance of tasks, and improve your job engagement. It will also enable you to enhance your productivity and meet the requirements of your clients better.
Become a Part of the AWS Community
Earning the AWS certification also gives you the opportunity to become a part of the AWS community. Being a community member, you can connect with other certified individuals and expand your knowledge base. You can even attend regional events and earn digital badges.
In addition to the AWS certification, availing Linux training Ahmedabad and enrolling in DevOps online course in Ahmedabad can prove to be advantageous for you. It will enrich your knowledge and help you learn about the tools that are in high demand in the modern technological landscape. If you are looking for the best AWS certification or Linux Online Courses in Ahmedabad, look no further than Highsky IT Solutions.