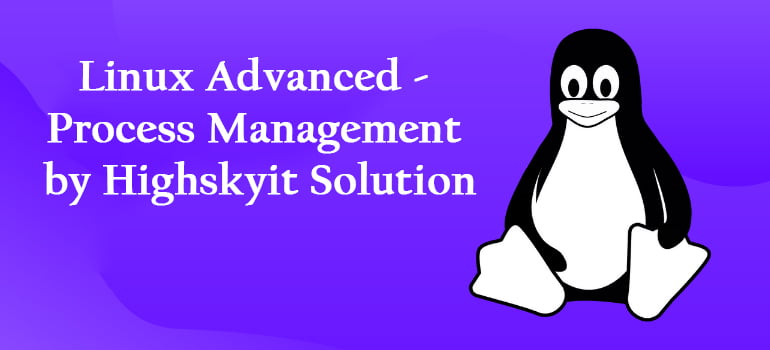 22 February 2023
Enrich your career by joining the Linux Advanced course by Highskyit Solution 
We live in a world where new technologies & tools emerge every year. To deal with the current marketing technology, you need to upgrade yourself! So, in this blog, we'll focus on why Linux Advanced is the best platform to start your career. Continue this blog to understand the structure of the Linux Administration Management Course Ahmedabad.
What you'll learn in this course?
If we talk about the Linux utilization trend, it is referred to as the platform, usually for servers. But recently, the Linux platform has undergone several interactions with UI modifications suitable for personal use. Multiple individuals are using this all across the globe. Do you want to enrich your career by getting a certification as an advanced professional in Linux; you can talk with the consultants of Highsky IT Solutions. 
When you join the course, you will get solid Linux skills & great understanding of Linux concepts. You will become a master in understanding all the essential Linux commands. You can also join the Kubernetes Course Ahmedabad. Once you complete this course, you can apply for various Linux jobs.
Why should you join such courses?
Receive High security: Security is the central aspect of acquiring knowledge in Linux. The Linux platform is more stable when compared to the other windows platform. It is used in various organizations for tightening up security & maintaining high-security standards. This is an open-source platform, so the users don't need to pay a single cost.
Get high stability: The Linux platform is known for stability purposes. The best part about this platform is the users don't experience frequent crashes that ultimately benefit the organization. The uptime for the Linux servers is high, and that's why it is considered the highest number of servers running on the internet. You can also join Python Courses in Ahmedabad.
Easy to maintain: The platform of Linux is easy to maintain. There is no extra cost associated with this platform, and that's why it is known as a user-friendly platform. This is getting popular among people because of the flexibility & ease of using the feature.
Current market trends of Linux:
When it comes to the Linux software or Microsoft Azure Certification Ahmedabad, there are a lot of scopes because it is an open-source platform. The opportunities after completing this course are high for the fresher also. This course is flexible for newbie's. The salary range for positioning in this job role depends upon the location, organization type & years of experience you have.
If you also want to showcase your talent & want to add a certain level of excellence to your career, you can join this course.