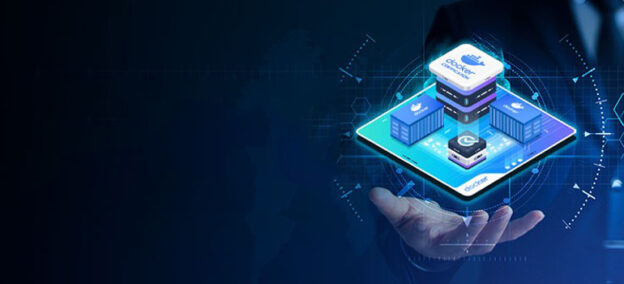 15 September 2023
Do you want to get your Docker certification to get an industry-recognised credential? To get recognition, you must pass the Docker Certified Associate (DCA) exam. It's time to start with a specific course to improve your docker skills. Courses for Docker Certification in Ahmedabad are available at competitive prices; along with professionals guide the candidates. Let's know more about the certification course.
What You Will Achieve with the Certification Course?
Digital certificate and Docker Certified Associate logo.
Recognition of Docker skills with official Docker credentials.
Accessthe Docker Certified professional network.
While preparing for your Docker certification exam, you have to cover major concepts related to Docker skills to become a proficient developer, application architect,and system administrator. Here are the concepts you will cover;
Running Containerised Applications
You will learn to run containerised appsfrom pre-existing images. This concept will help you to improve your programming and development skills by enabling you to spin up dev environments. There are centres for DevOps Online Training Ahmedabad where you can learn this concept.
Deploying Images in the Cluster
Another major concept where you can learnto achieve continuous delivery is by deploying images in the cluster in the form of containers.
Installation and Maintenance of Docker platform
This concept will provide you with a clear insight into the Docker platform. Here, you will learn to install and operate the platform. Moreover, you will also get an idea of its maintenance and upgrades. It will provide you with an insight into the internals of Docker.
Configuration and Troubleshooting
In this concept, you will learn to configure and troubleshoot the Docker engine. There are prominent Cloud Computing Certifications Ahmedabad that also offer Docker certification courses, where all these concepts are covered. When you dive deep into the core topics of configuration and troubleshooting, you will cover topics such as Orchestration, Installation and Configuration, Storage and Volumes, Image Creation, Management, and RegistrySecurity and Networking.
Other Concepts of Container Mastery
There are also other concepts to cover in your docker platform, such as understanding triage issue reports from the stakeholders and resolving them. Knowledge of new Docker environments and performing general maintenance. Also, you will learn to migrate traditional applications to containers. This concept will help to migrateyour existing apps as Docker containerised apps. You can consult Ansible Training Ahmedabad to learn about the Docker certification.
These are the major concepts covered in Docker certification courses. To know more about the course, DCA exam, and concepts, get in touch with HighSkyIT Solution.