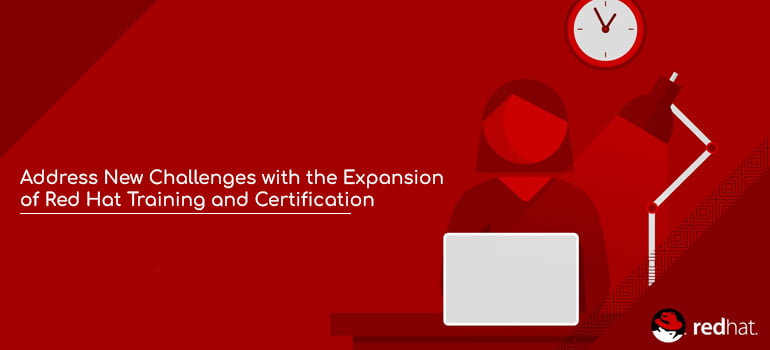 14 March 2022
The arrival of Covid-19 has forced every sector to work from home due to the social distancing norms, lockdown, and shutdown across the globe. Here, Red Hat has recognized the demand for virtual testing and training options has increased as many IT companies shifted to work from home mode. Hence, the red hat training course & certification in Ahmedabad is focusing on identifying qualified professionals and providing training to the existing staff with open-source skills.
However, the IT leaders have reported the presence of barriers to ranking technology skill training and digital transformation as their first priority in the year 2022. Here, the industry leaders have identified that the organizational success in the further coming years is now relying upon the critical component that is training and certification.
Thus, this post has outlined three areas to focus on, along with transformational learning and virtual training.
Escalade enterprise Kubernetes and leverage container-driven architecture
In the technological organization, Kubernetes and container are considered as the first development to deeply embedded in where the IT team can use Advanced Cluster Management (ACM), Quarkus, CI/CD, Virtualization, Jenkins, and other container-native practices to get more out of their Kubernetes infrastructure.
However, it is important to understand how to handle the infrastructure across the clouds as many organizations are running different clusters in the data stage, centers, QA, and dev environments. Thus, cloud-agnostic Kubernetes management is the key to scale enterprise Kubernetes and container-driven architecture.
A new course is presently developed by the Red Hat Training in Ahmedabad to cover container management capabilities with governance, security, and automation across clusters.
Shifting to the edge is one of the new challenges with the expansion of Red Hat training and certification. Currently, Red Hat Enterprise Linux is offering an application, a large ecosystem and foundation tools, libraries, and framework for running and developing the container and applications. You can also check out the latest RHEL 9 Beta, which is a hybrid multi-cloud deployment, by finding the Red hat certification in Ahmedabad.
Transformational learning
Another challenge associated with the expansion of Red Hat training and certification is transformational learning. Hence, all organizations need to focus on transformational learning to meet the specific needs of the modern organization by focusing on Site Reliability Engineering (SRE) and DevOps.
Overall, addressing all these three new challenges with the expansion of Red Hat training and certification can bring a new revolution in digital transformation. Highsky IT Solutions provides different internship programs, degree programs, Red hat certification in Ahmedabad and many more. If you want to know more, then you can visit the website and get the entire catalogue of the courses.